Transforming Brands for the New World
---
Branding isn't what it used to be. The way people engage with a brand has changed dramatically. With the plethora of electronic devices connecting to one another – coupled with how people interact with their devices and other people – the landscape has been transformed forever.  As a result, the old rules of brand governance no longer apply and need rethinking. Gone are the days of extremely rigid rules, tight regulations and scripted delivery.
Today's successful brand requires the dexterity and freedom to adapt to organic conditions in order to make a connection.  This however does not mean brand governance is irrelevant, it's just that a more nuanced and flexible approach is now necessary.
It used to be simple. People would connect to a brand via a logo on a product, building, business-card, TV or printed piece. The brand was perceived for face value. It was what it was. Today's brands are influenced by people and external forces that aren't easily governed. The digital landscape has revolutionized the way we connect and participants have influence on how brands are perceived, with the power to "Like" or not.  This has created new avenues of perception and opportunity.
At Space360, we understand these new realities. We create brands that are more than just names or symbols. We create brand personalities that connect and evolve within today's complex eco-sphere. We create brands that live and breathe – that have personality and a story to tell – with a mission, purpose and promise. At Space 360, we transform brands for the new world.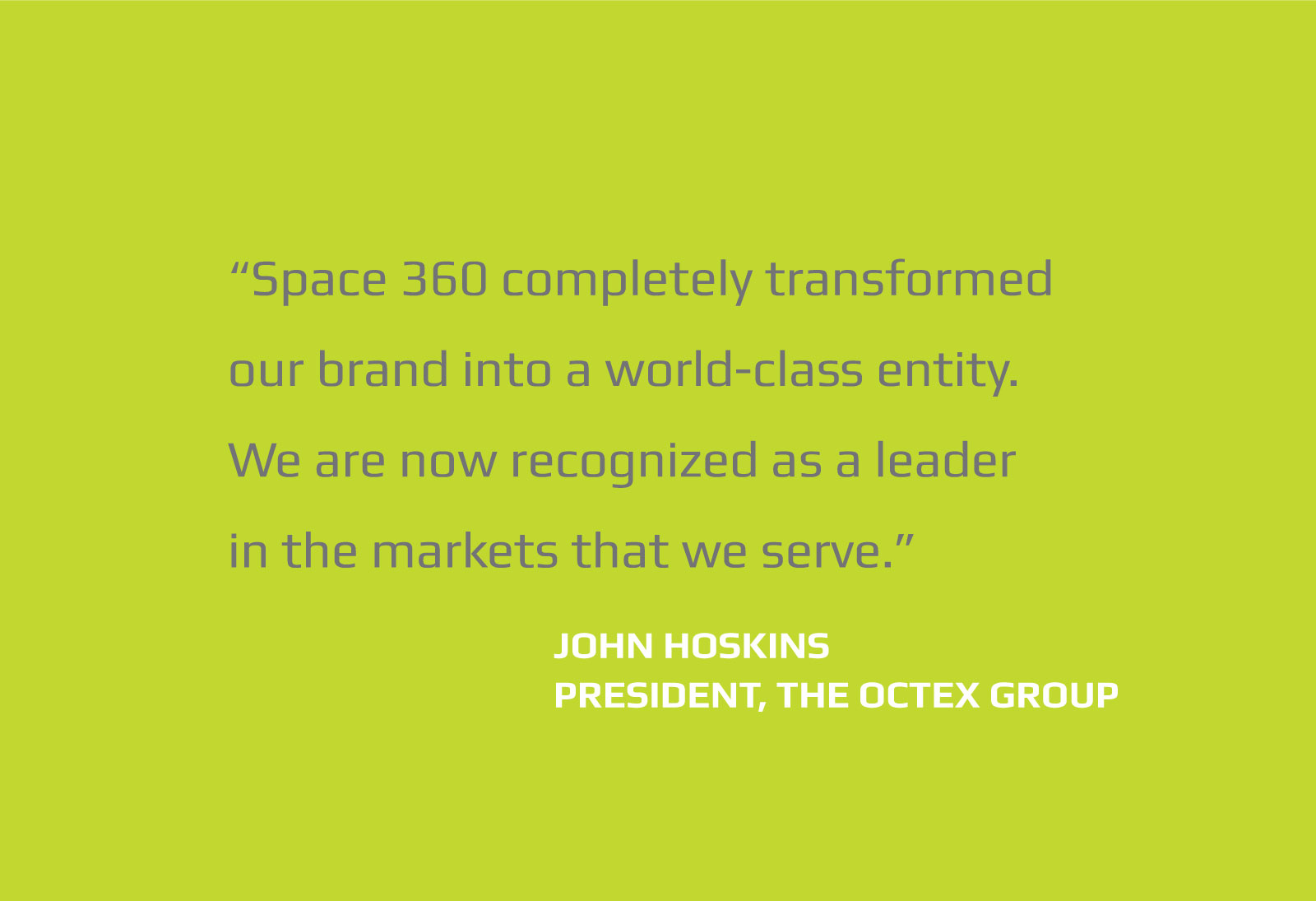 ---
Eight Steps To BRAND Exceptionalism

Step 1: Outline the key and unique qualities + benefits that a brand offers
iacobucci
2017-06-26T15:42:11+00:00
•  Understand client, company – the short and long-term goals and vision.
•  Speak with C-Suite and marcom executives concerning their visions.
•  Consider products, services, and benefits that belong solely to the company – exclusive key benefits + differentiation markers.
•  360-degree analysis to conclude special/unique market contributions.
•  Define the core reasons to choose the brand over another.