ROCKY PEANUT COMPANY ::

SIMPLE

:

SINGLE SCOPE

:

INTERACTIVE – ONLINE + TRADITIONAL

---
Retro . Simple . Efficient . Effective
Helped re-launch Rocky Peanut's Holiday Gift Basket business.  With low awareness and a small share-of-voice budget versus the plethora of competition, SPACE 360 decided to design and develop a fun, break-through, retro creative idea with an interactive action-twist campaign that targeted local business audiences. Idea was to reintroduce, build awareness and consideration and have a quick call-to-action hook.
The campaign was built around offering free packets of Rocky Peanut famous pistachios to those who'd go online, provide contact information to request the FREE offering.  The three-month campaign received over 10,000 requests, captured valuable data on customers, provided permission-marketing contact info, and  best of all, provided immediately exposure to the ROCKY PEANUT Holiday Basket Program.
Three-month campaign was overwhelming with Rocky Peanut having a very difficult time keeping up with the fulfillment of the FREE offer, however, offset by the strong increased of their Gift Basket sales – approximately 600% year over year.  The intelligent, minimal budget campaign with it's FREE offering was a true short-term success.  ROCKY, because of the free offer of pistachios, almost ran out of the infamous nut by season's end.
Campaign launched.  Mission completed successfully.
SERVICES ::



---
Event Branding
Website Design
Project Management
Advertising
Order Administration
Fulfillment
Sales Promotion
Public Relations
Media Buying
---
ADVERTISING  ::  Local Print – Highly Targeted Media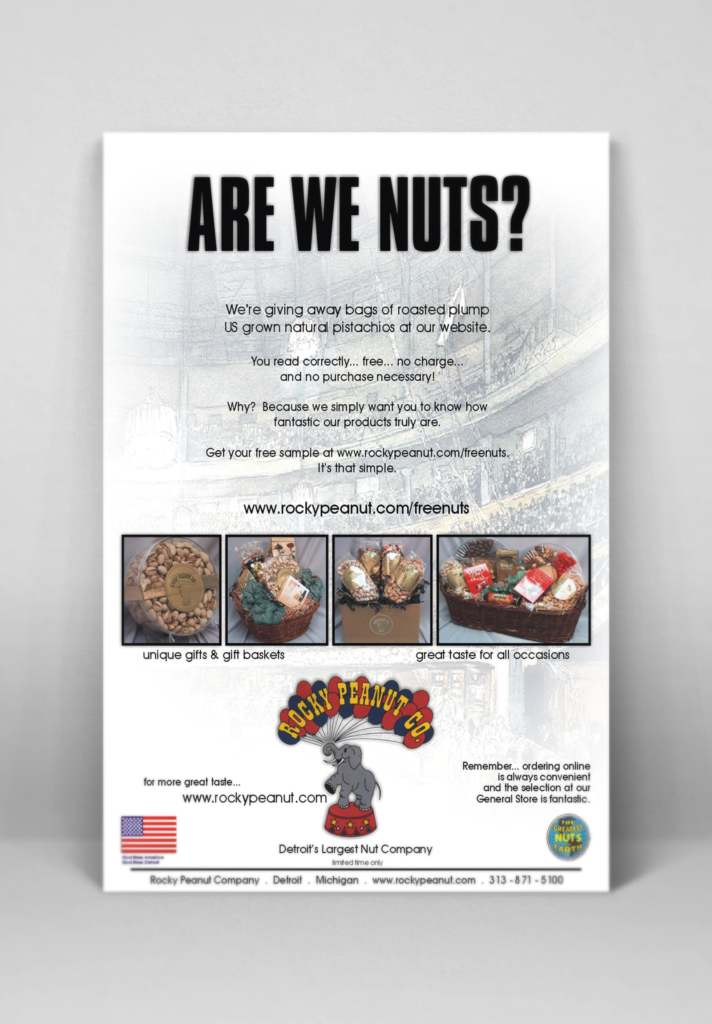 ---
ADVERTISING  ::  Local Print – Highly Targeted Media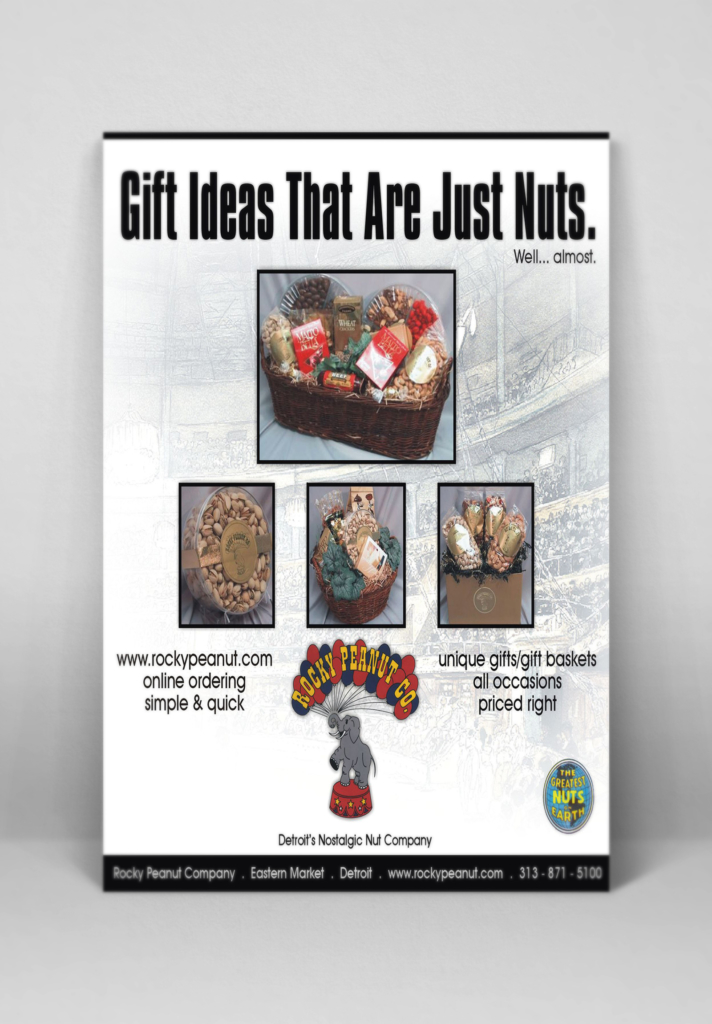 ---
ADVERTISING  ::  Local Print – Highly Targeted Media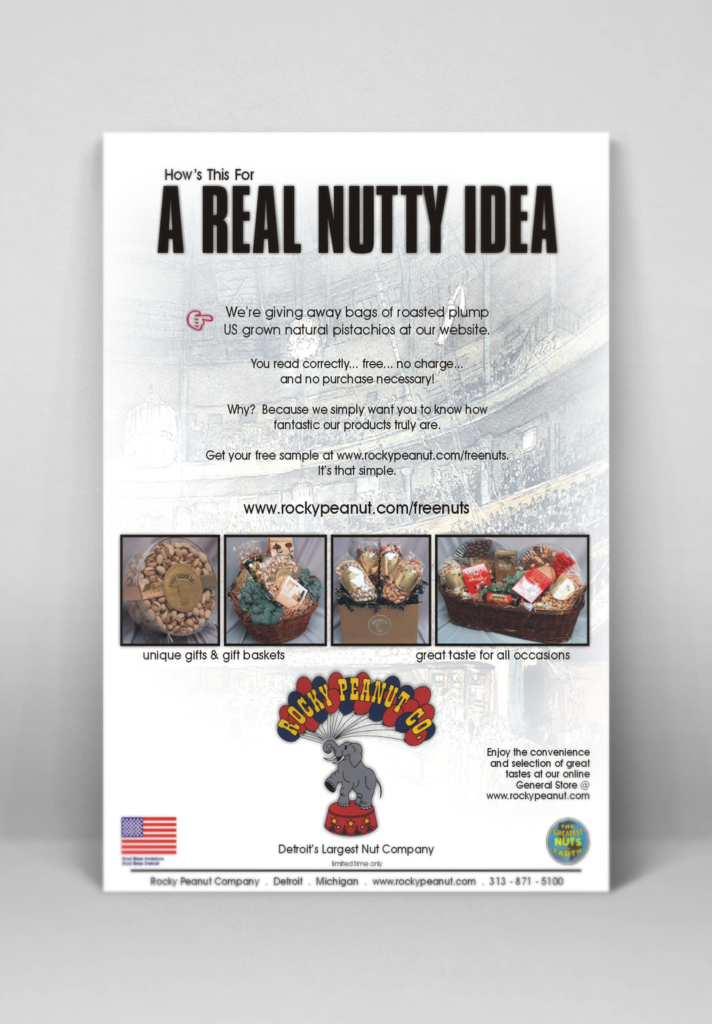 ---
CONSISTENT ONE-VOICE DIGITAL  ::  Digital E-Cast + Website – Special Offer Registration and Data Collection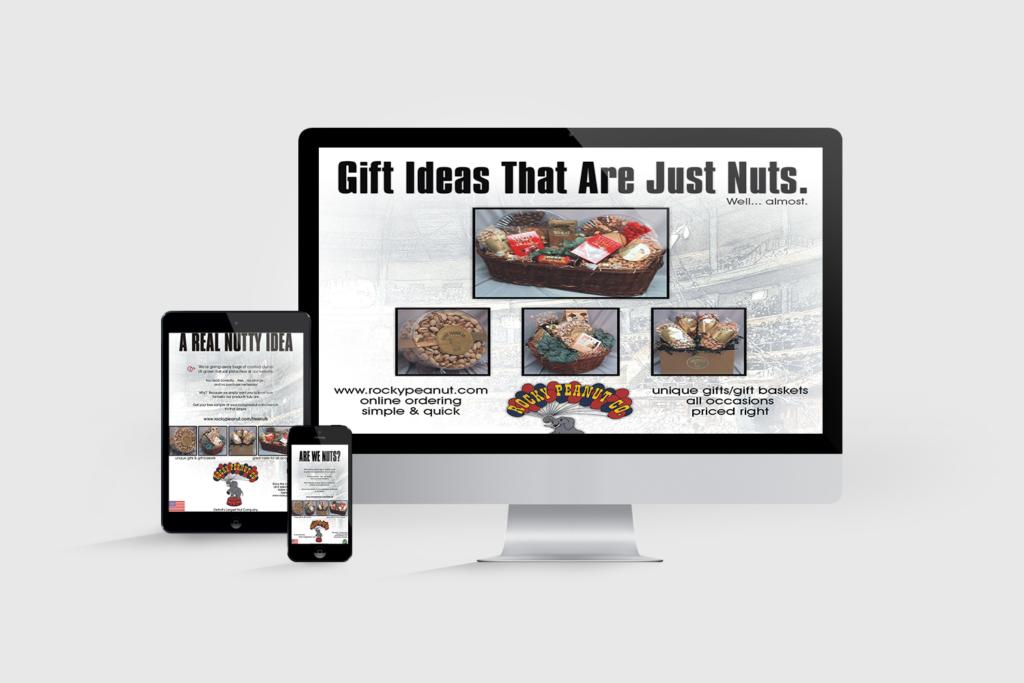 ---
COLLATERAL  ::  One-Voice In-Store Posters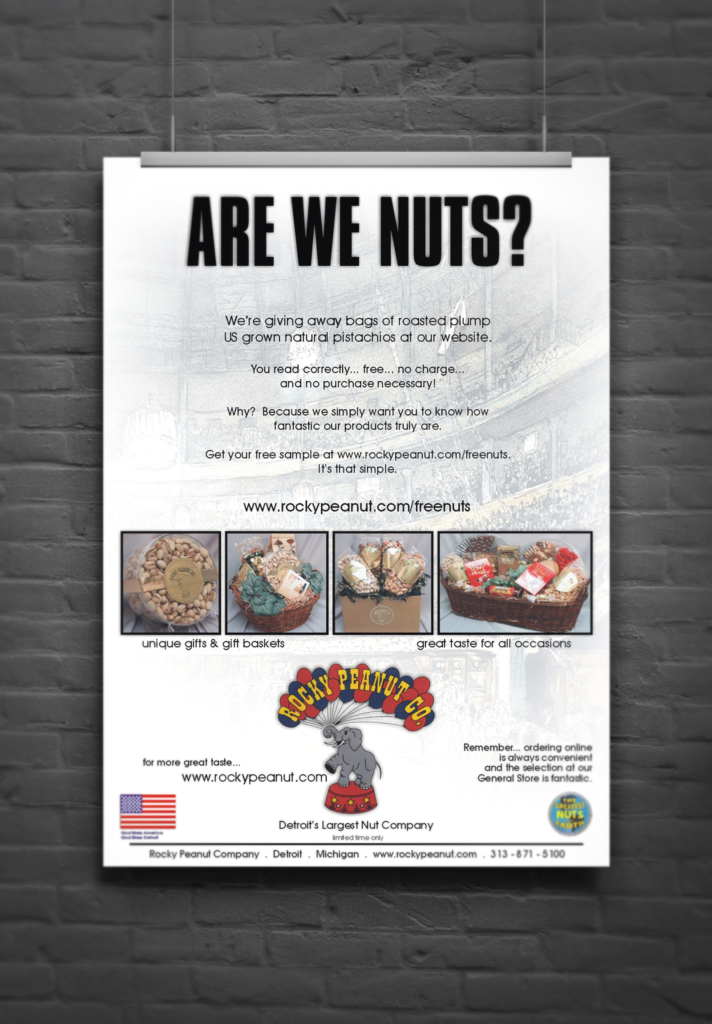 ---
COLLATERAL  ::  One-Voice In-Store Posters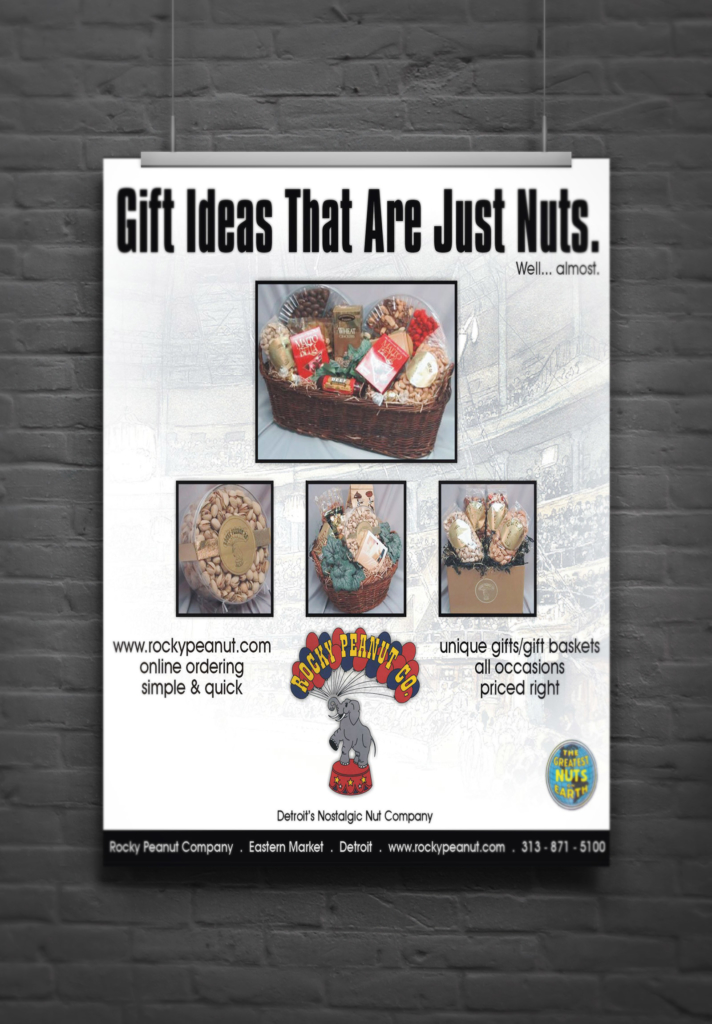 ---
COLLATERAL  ::  One-Voice In-Store Posters