AUDI BANK – CREDIT CARD INTRODUCTION ::

THROTTLE-UP INTRODUCTION CAMPAIGN
---
A comprehensive, 360-degree initiative.  SPACE 360 successfully created an AUDI Bank Credit Card Brand Program.
Math + Creative.
From designing the AUDI Premier Credit Card, to creating a strong motorsport direct tie-in; strategic + tactical marcom campaign.  Campaign targeted the strong, longstanding and inherent personal relationship of AUDI Car Clubs + AUDI Motorsport VIP members throughout the USA and Canada as targets.  These groups have been researched and shown to having the highest propensity to apply and be approved.  Campaign had a 70% conversion rate.  Now that is horsepower.

Synergy across all media + customer touch-points.  ONE-VOICE POWER.  MISSION COMPLETE.

SERVICES ::



---
AUDI Credit Card Identity
Microsite|Website Design
E-Broadcast Campaign
Advertising
Direct Marketing
Public Relations
Media Planning|Buying
Product Delivery|Fulfillment
AUDI BANK :: Platinum Preferred Credit Card Introduction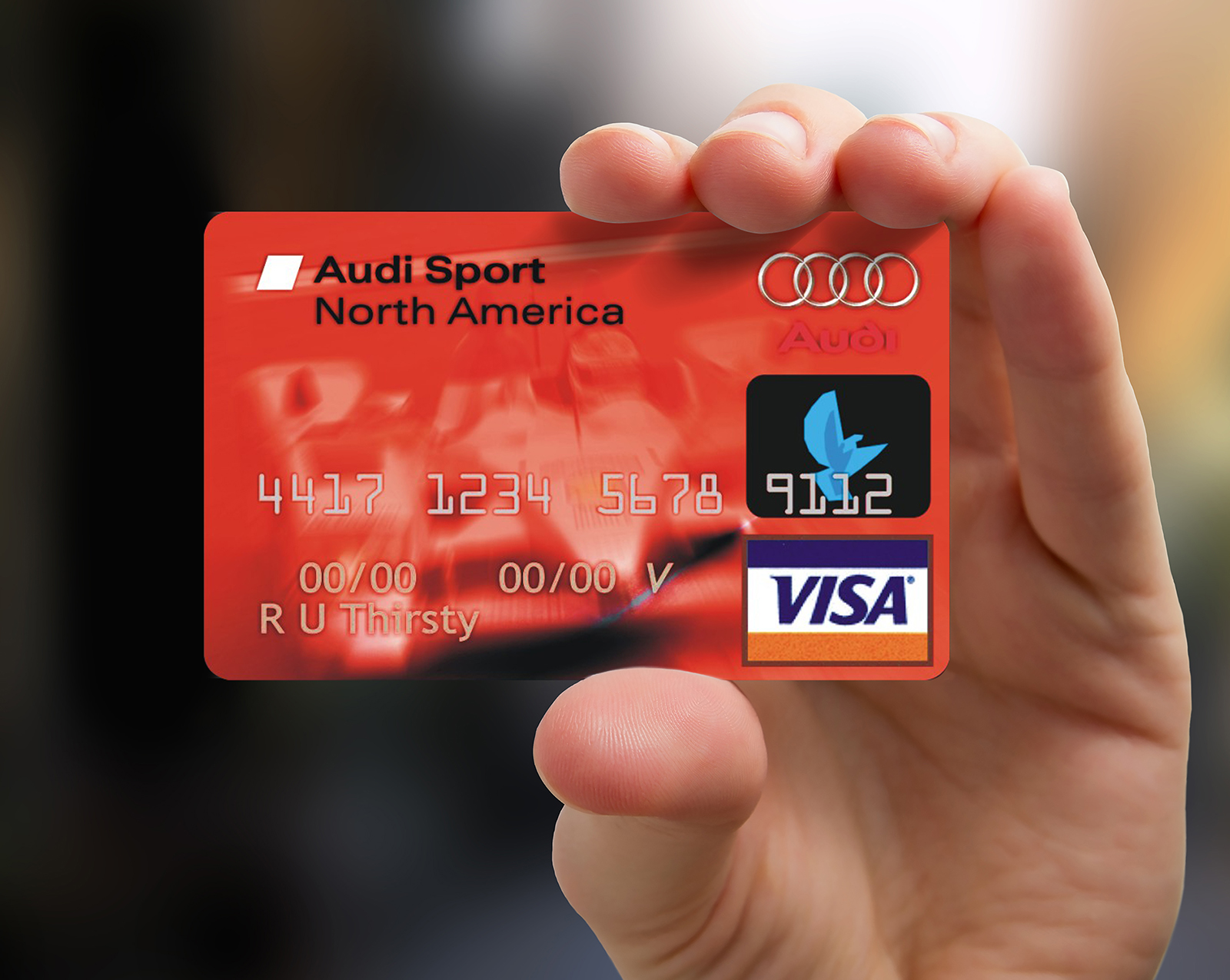 ---
PHASE ONE :: Magazine Advertising Deployment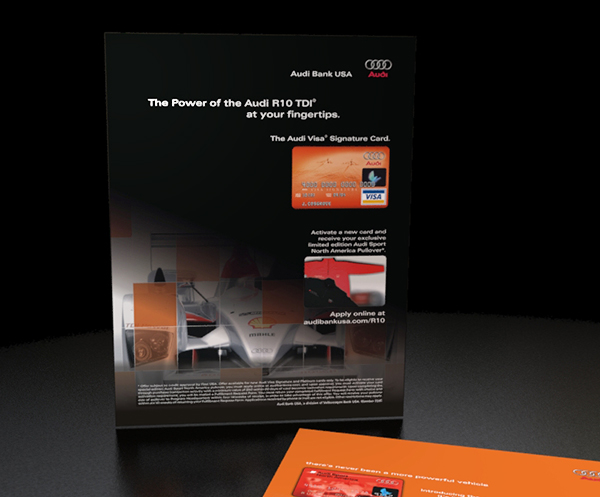 ---
PHASE ONE :: Magazine Advertising Deployment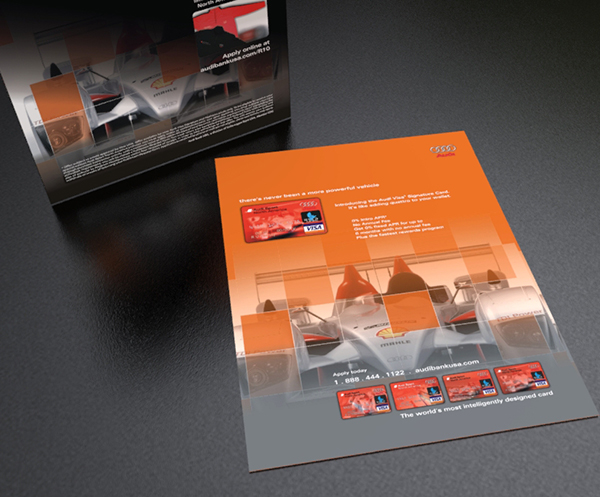 ---
PHASE ONE :: Direct Mail Marketing Deployment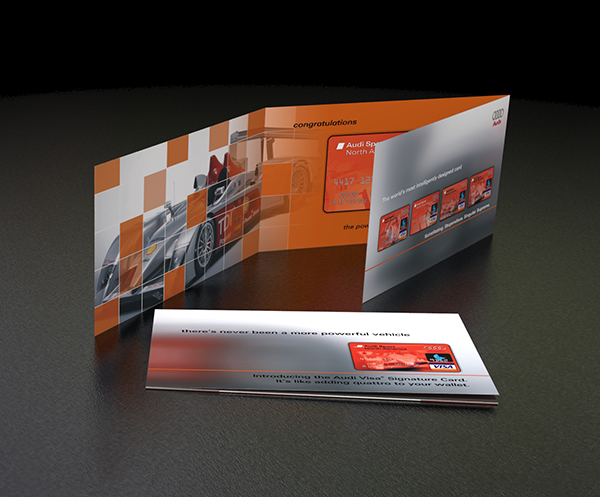 ---
PHASE ONE :: Direct Mail Marketing Deployment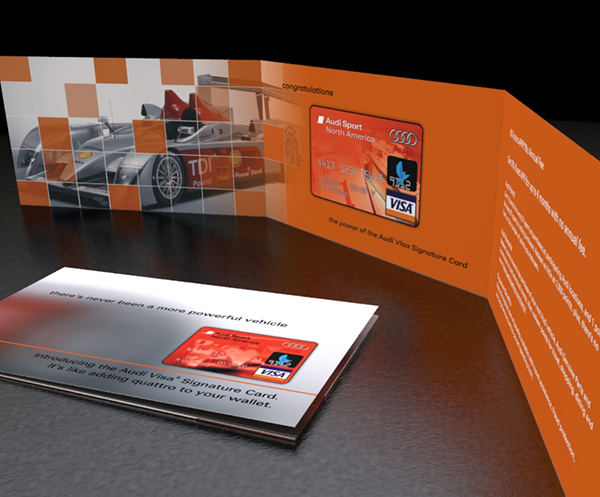 ---
PHASE ONE :: Online Microsite Newsletter + Card Application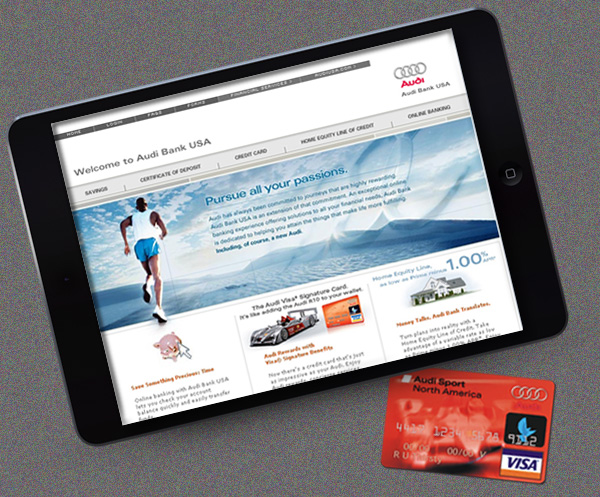 ---
PHASE ONE :: Online Microsite Newsletter + Card Application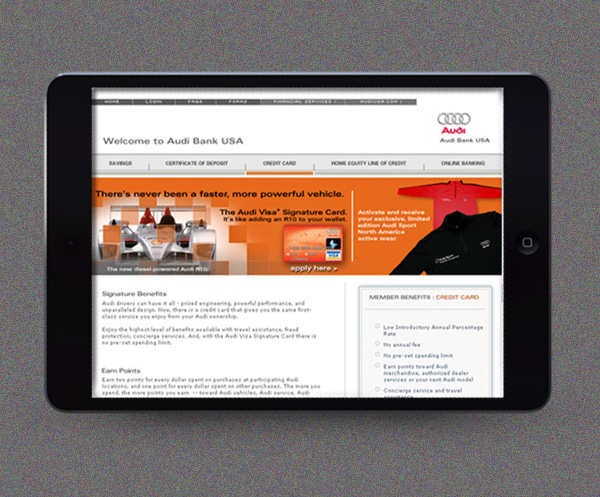 ---
PHASE TWO – MULTI-DEPLOYS :: E Cast + DM : Data-Driven – To Non-Respondents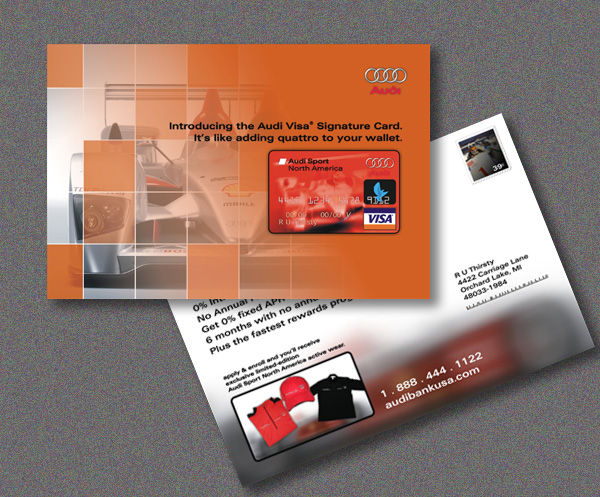 ---
PHASE THREE :: Packaging + Fulfillment and Delivery of New Credit Card Package